September is a month filled with germs, self discovery and more…and parents are having some great, hilarious, awkward, confounding, and gross moments with their kids. The fun never stops when you're a parent – and thankfully moms and dads around the world have shared a few of these moments online for our enjoyment.
Here are some of our Favorite Parenting Tweets of Sepember 2021:
I am going to escalate this issue to a different parental department.
A little morbid, but the logic checks out

Same goes for cats and dogs as well.

Congratulations! Your baby was born knowing 3 dirty jokes and the best place to get discount tires.

Your sink is relatively plaque free though!

The other half is cleaning up after the cups you missed

It's a nickname

I'm just gonna pull this plug to charge my Ipad….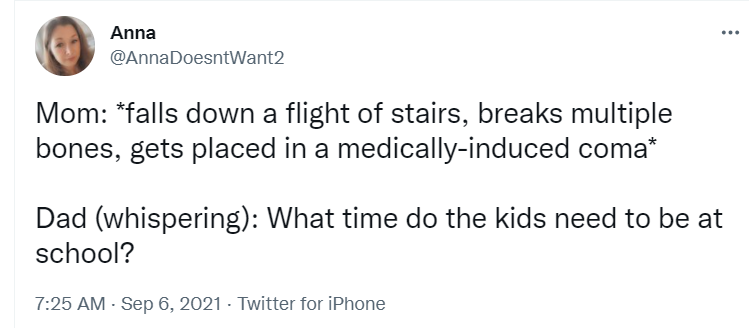 It's in that sweet spot after they get married but before they have kids of their own

I'm sorry, did you say something?

Mom, you're a genius!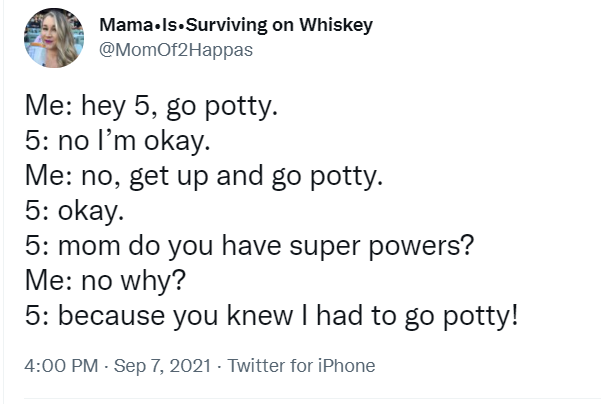 There can be only one…

Those Dad groans are basically a symphony to children

We're going to have to add some fiber to your diet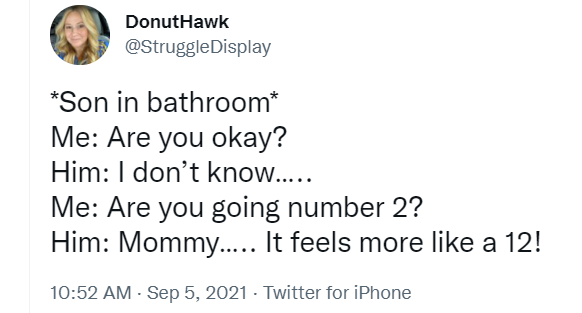 Points for accuracy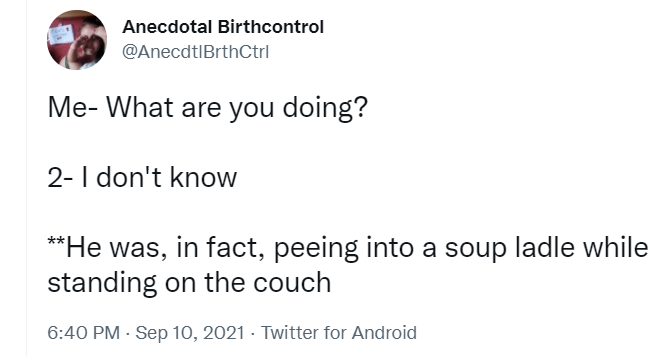 That'll be $212.99 but it comes with a mousepad and keychain
It's better not to ask questions

To be fair, this is pretty solid advice

Honestly, we appreciate the way she sugarcoated it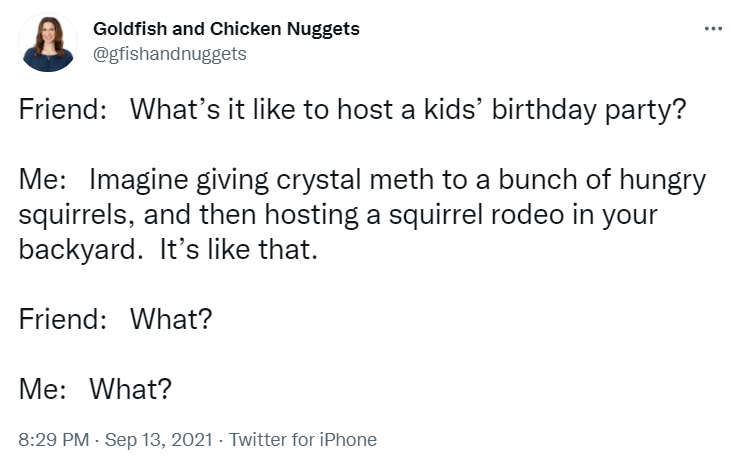 It's like fingerpainting, but with one color

Ignorance is bliss and terrifying when you have kids

And you thought you could just have a Fruit by the Foot?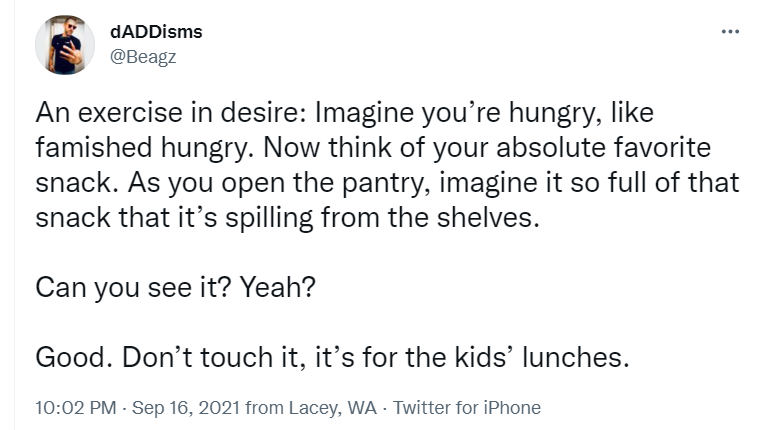 Who knew team spirit could be so pungent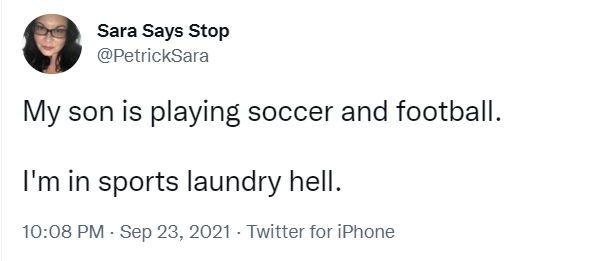 It's cheaper than therapy

Have you come across a "too real" parenting tweet like the ones above that you just have to share with us? Be sure to tag @daddysdigest and we might feature it in our next tweet roundup!