In the days since Joe Lonsdale's tweet, there has been a big outpouring of anger (and sometimes, support) for what Lonsdale said about new dads. We decided it was important to take a minute to comment on this twitterverse discussion, because frankly, we think dads who take paternity leave (for any length of time) are champions.
Here's what some people on social media (and some of the dads in our community) had to say:
Steve Schlafman had some interesting words to share about immature masculinity: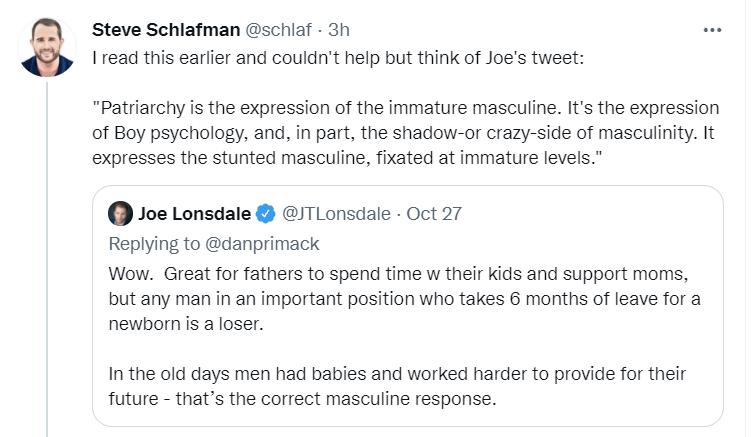 Things got even more interesting when Lonsdale tried to defend himself. While Joe clearly wants to be an active father, he sees this working in a very particular way (working full time, while leaving maternity leave to a woman). While it may be true that you can be a great parent WHILE working, it certainly isn't innovative for this to be only true for men.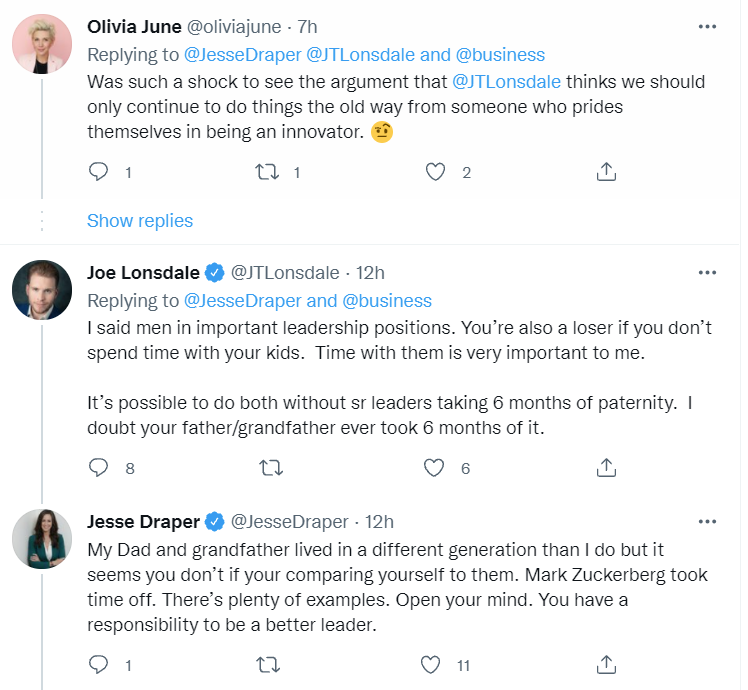 "I don't think it's wise for someone to make a statement like this. Don't judge someone else's family situation" – Erik Allen simply commented. The Founder of Daddy's Digest, Vickram Agarwal commented: "Any father that has flexibility and the access to paternity leave should consider themselves blessed. Jump at the opportunity, find no reason to hold yourself back from taking the time. My wife and I have shared the joy of raising our daughter and that started on day one!"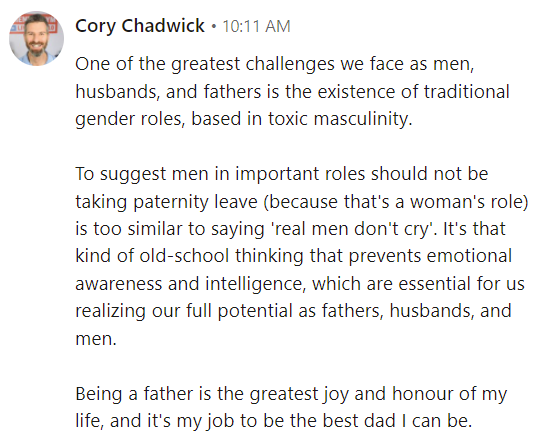 Chadwick, from The Mental Gym, goes on to say: "With full respect and love to our fathers of previous generations, the world is changing. Our roles are changing. And we need to change our thinking to change with it. Right here right now we need to make a choice about the message and example we set for the next generation of dads. We either choose to be the best we can be – or sell ourselves and our children short because traditional gender roles suggest we should."
Duncan Hong really said it best:

Final words: Different families work in many different ways. We must take into account lots of different types of needs, family structures and circumstances when we make statements about parenting. There are many reasons why a dad (whether a high ranking CEO, fireman or garbage truck driver) may decide to take a paternity leave. It's not as 'straightforward' as one person giving birth and another making money anymore, in fact this excludes so many perspectives and families.