For kids, knowing that bedtime is time for a favorite blanket or stuffed animal helps them wind down for a good night sleep. It's a parents job to create a safe space to encourage healthy sleeping habits, and routines that make bedtime smooth and memorable.
We talked to Vincent Mastrangelo, father and Lifestyle Expert to learn more about what it means to set up a cozy space for his little one.
What is your family's favorite part of bedtime?
As a dad to my very savvy, intelligent, funny and outgoing six year old daughter Charlee, I was never a bigger hero to her than when I brought home her first Morning Bird Bedroom set! Charlee excitedly yelled out, "This is the most amazing bed ever!"Also, my wife loves that we found bedding that fits in with the look of our house.
Does your child have a favorite show?
My daughter: Frozen and L.O.L. Surprise (of course!)
My nephew: Jurassic World and Batman
Tell us about the transition to your kids sleeping in a big kid bed?
My wife and I had been trying to find bedding that would make my daughter happy, and hopefully assist in getting her to transition to a big girl bed by starting to sleep on her own. We wanted the bedroom to match our daughter's personality and creativity so that she would be comfortable sleeping by herself but without disrupting the aesthetic of our home. Trust me, it is easier said than done, until we found Morning Bird and their designs.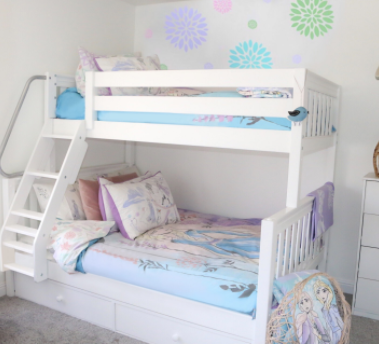 What's one unique thing you do to help your child get comfy?
We've encouraged our daughter to associate her ability to calm herself and feel secure with simple, comfortable things in her room. . We encourage her to change the objects from time to time so she can find calm in just about any situation.
Why is choosing good bedding important to you?
When a child can get good sleep, it helps the whole family get good sleep. I love reading my daughter a story from her favourite storybook, setting her up to dream of her favorite characters from their favorite movie. At the same time,I feel like I want bedding that is made of the best materials, including organic sheets, pillow cases, and duvet covers. I wonder if my wife might let me redecorate our bedroom (she actually is taking my decorating advice seriously!), now that I am an authority on the subject!
Finally a bedding brand that hit all the right notes when it came to making children happy and keeping parents satisfied by creating a fashionable look, made of the best materials…and more importantly, a good night sleep for some happy kiddos.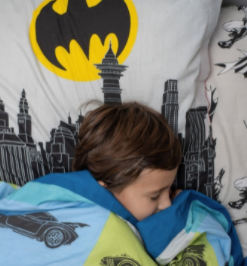 EDITORS NOTE: If you are in the U.S., Morningbird has some AMAZING black friday and holiday deals right now, check it out here!