In the automotive world, there are few brands and designs that are as recognizable and appreciated as MINI. Whether it's the classic or modern version, they rarely fail to turn heads, and are renowned as some of the most fun compact cars ever built. Contrary to the name, there are several larger and more practical models to choose from, and Daddy's Digest got to take a 2022 MINI Cooper S 5 Door out for a spin this week.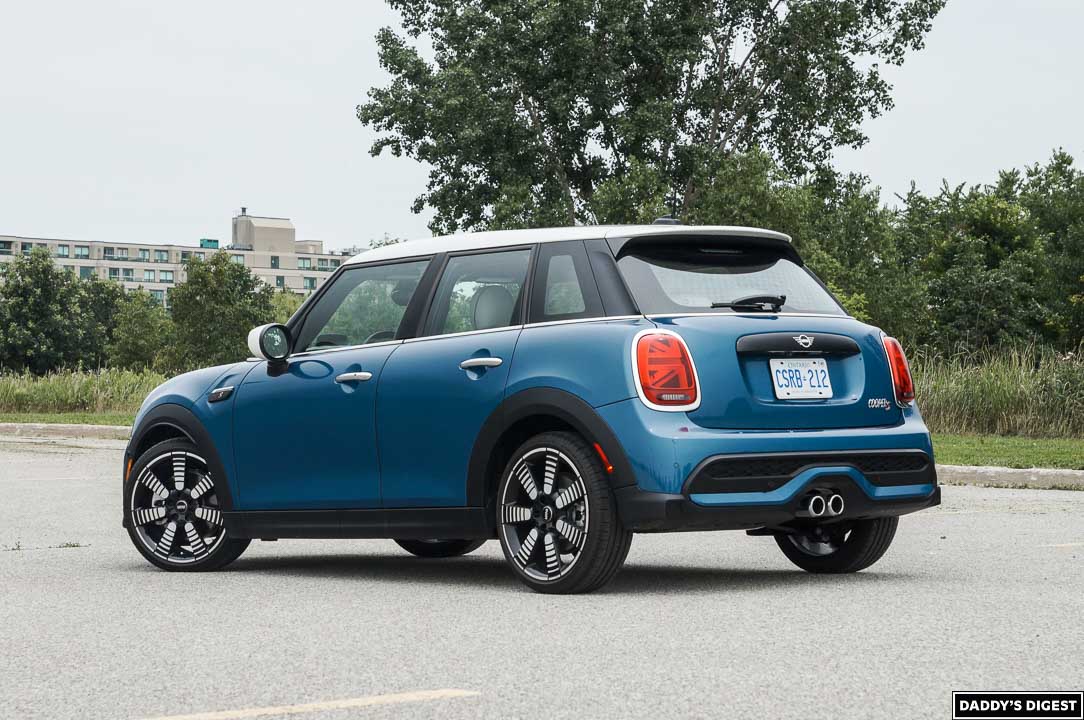 Starting at a base price of $30,090 Canadian, standard features included a leather-wrapped steering wheel with tilt and telescoping adjustment, automatic climate control, and LED headlights. The test car had the $8,600 Premier+ option package, which added a heated Nappa leather-wrapped steering wheel, a panoramic sunroof, heated front seats, rain sensing wipers, a head-up display, Apple CarPlay connectivity, wireless phone charging, navigation, and a full digital instrument cluster. Among a series of other styling goodies, performance tires, white stripes on the hood, the total as-tested price came out to $43,630.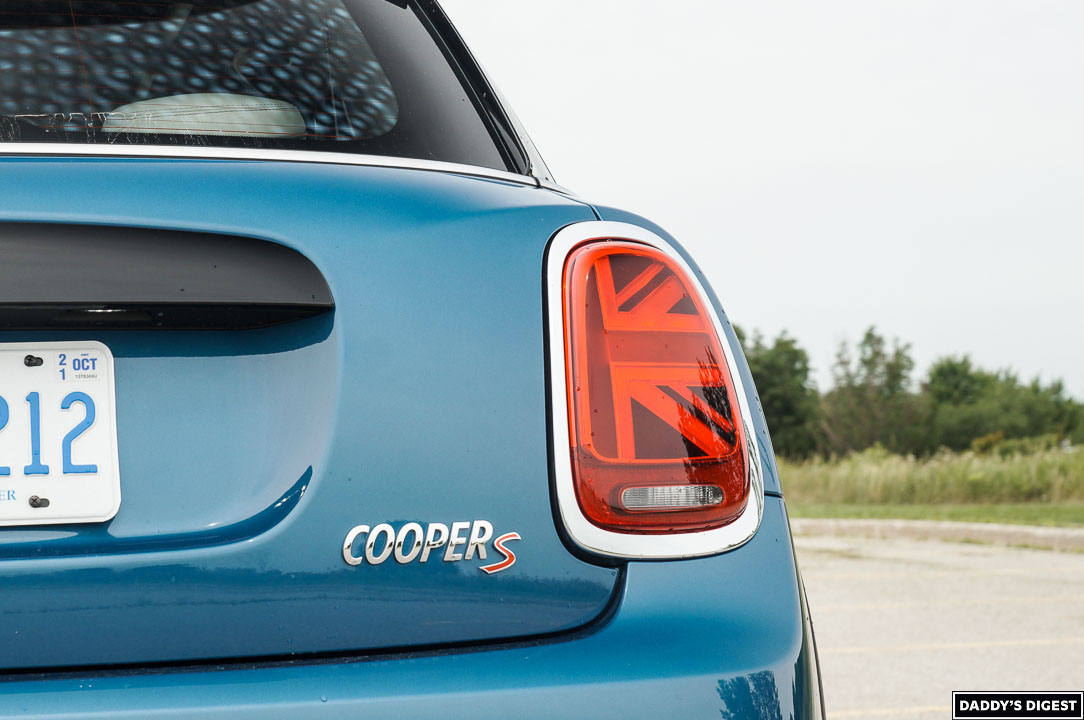 Powering the S versions of the MINI Cooper 5 Door is a 2.0-litre turbocharged four cylinder engine. As a detuned version of what one might find in a BMW 330i, the MINI makes 189 horsepower and 207 lb-ft of torque, which is more than enough to get the little hatchback going in a hurry. The Twin Power turbocharger setup means that a massive chunk of the power is available right off the bat, so drivers won't need to wring out the revs in order to get up to speed. This engine was a key factor in being all smiles while zipping in and around the city. While a six-speed manual gearbox is available for hardcore enthusiasts who insist on one, the MINI we spent a week with had what most buyers will elect to go with: a seven-speed dual clutch transmission (DCT). The DCT automatic was a great performer, with lightning-fast gear changes that take less time than any human can do it in. It's pretty difficult to go wrong with either drivetrain.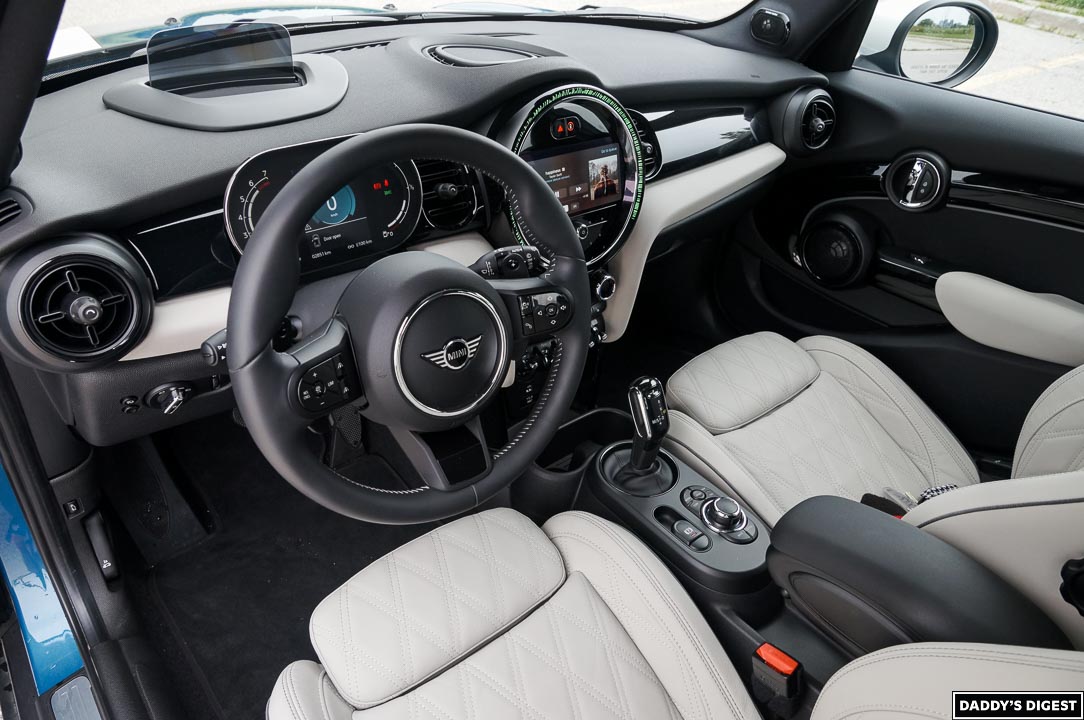 Considering that the whole MINI brand is known for handling and dynamic performance, the 2022 Cooper S 5 Door is no exception. From its first impression, it makes clear that driving enjoyment is the name of the game. The steering is on the heavier side, which helps inspire confidence and precision when carving corners. Grip levels are very high for when driving conditions warrant, but drivers can still feel like they are in a go-kart even when abiding by all speed limits and road rules. From our experience, it's a car that's fun 100% of the time!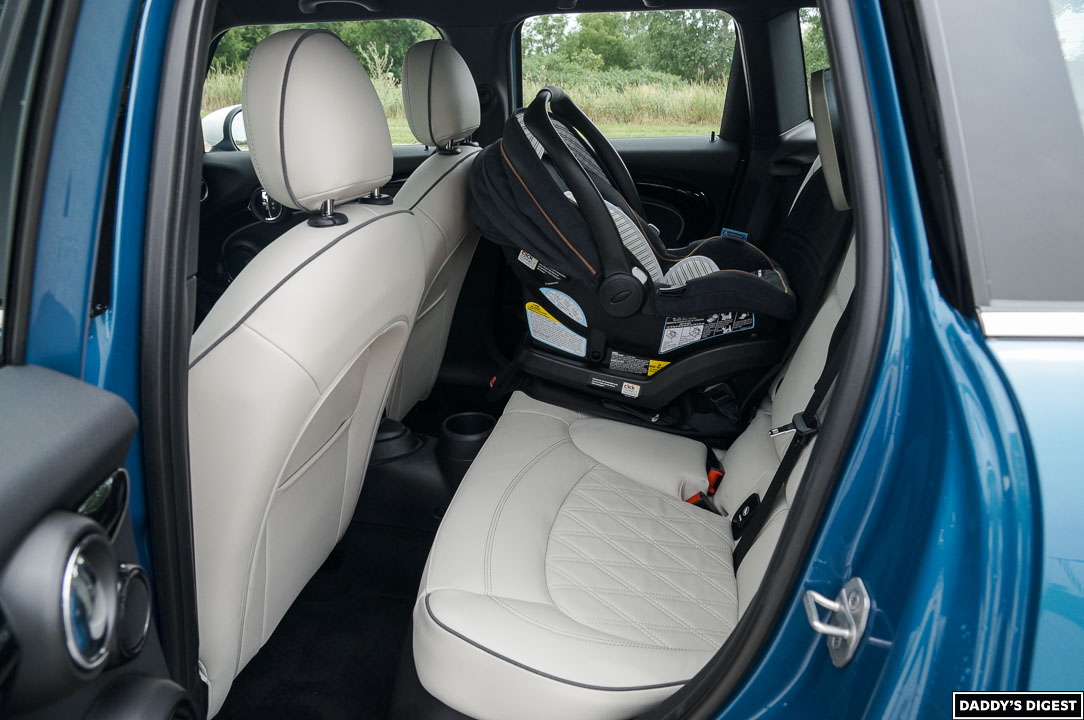 With the Chester Satellite Grey leather interior, the Cooper S 5 Door is about as premium-feeling as one will get in a compact hatchback. The seats are comfortable and were more than good enough for a trip out of town, and there is enough front and rear leg room to accommodate a rear facing infant seat (with easy-to-use ISOFIX/LATCH anchor points) without squashing average-height front seat passengers too much. The lighter shades of leather look really good, they may not be the most family friendly in terms of stain resistance – thankfully, darker colours are available. While enough for solo or more lightly-packed endeavours, rear cargo capacity in the 5 Door is a bit of a sore spot for those with babies or children – don't count on a stroller fitting in the back: a smaller travel-friendly stroller may be the best, or consider the larger MINI Clubman or Countryman models instead.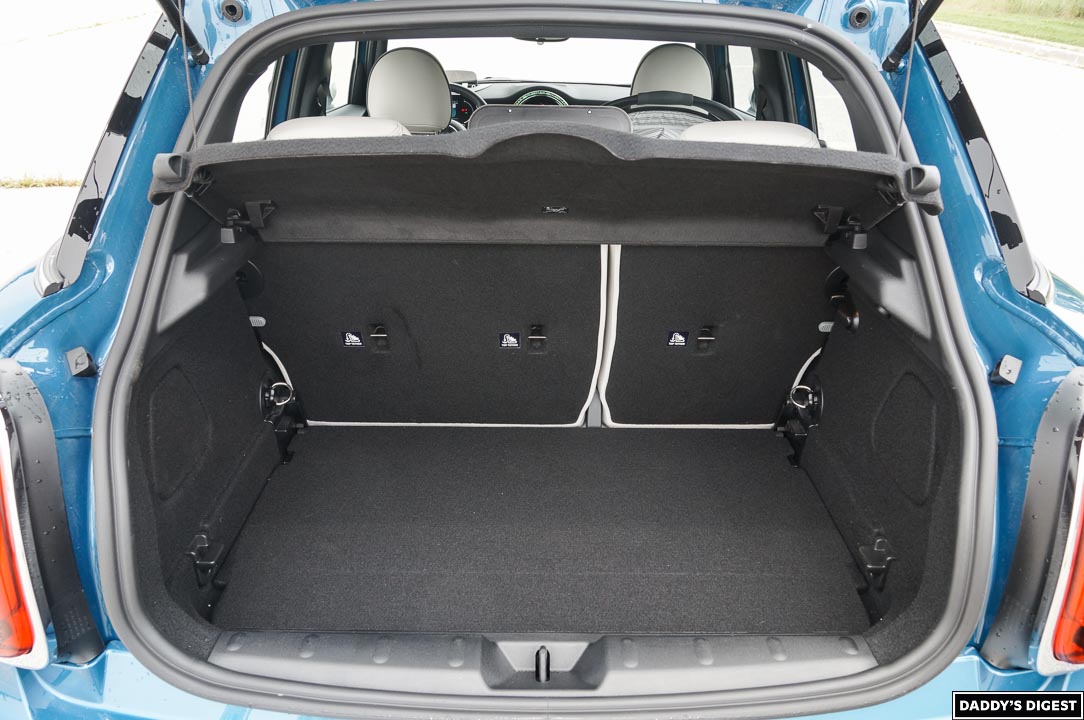 For technology gadgetry, the MINI's infotainment interface is similar to that of BMW's iDrive setup. With an 8.8-inch touch screen and a control dial (plus buttons) on the centre console, it's a versatile design that can be used in either way as the user sees fit. The menus are easy to use, although certain options are deeply embedded inside several menus – drivers will have to stop and make adjustments in order to avoid distraction. The inclusion of Apple CarPlay (now wireless – no USB cable required) helps even more, with easy smartphone integration; the only odd thing is that it isn't standard equipment – there are much cheaper cars who get it as standard. Additionally, no Android Auto compatibility is available, so while fruit users are in luck, robot users are not.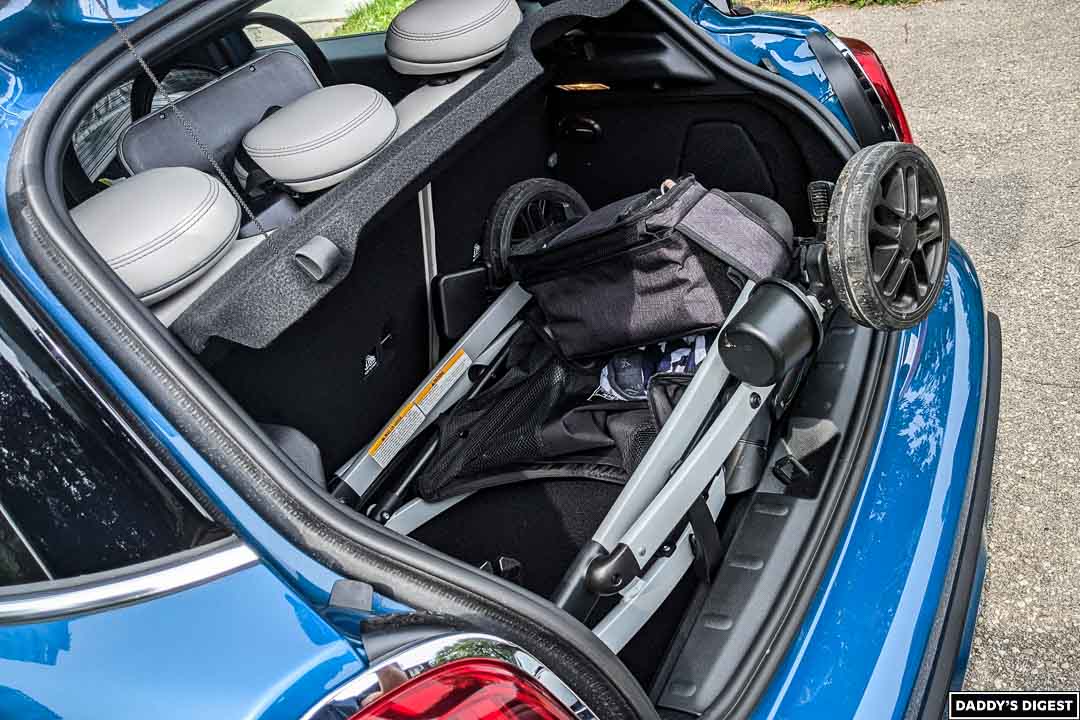 As with many cars today, telematics capability is no stranger to the MINI lineup. The MINI App works on both iPhone and Android devices, and offers connectivity and countless bits of information at a glance. There's remote control of functions such as door locks and windows, as well as booking service appointments, checking fuel level, and controlling heating and air conditioning for pre-conditioning before a trip.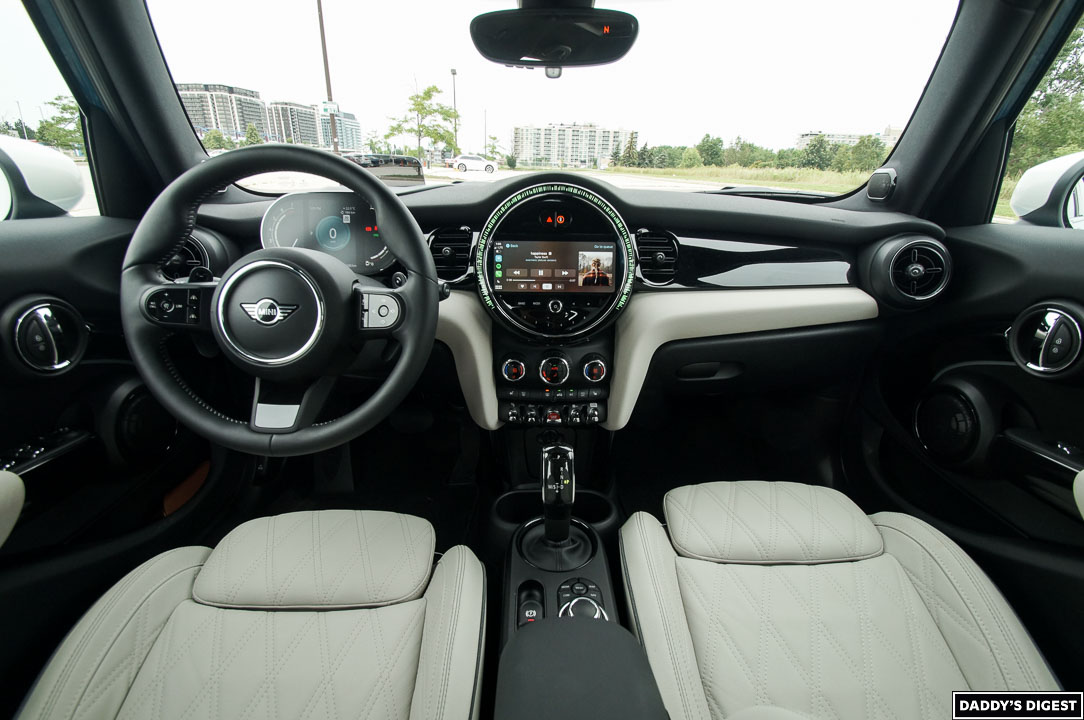 For a certain niche of family car buyers, the 2022 MINI Cooper S 5 Door does make sense if you usually travel light, have a compact stroller, or have a second larger car that more appropriately handles routine family duty. If you're the parent who does daycare or school pickup and drop-offs with not much more than just a kid or two in tow, it has just enough room to make that work while staying small, maneuverable, and fun. MINI does make larger Clubman and Countryman models, so if you're looking for a one size fits all application, it's likely better to give those a look instead.