With more and more of the automotive industry moving towards electrification, the plug-in hybrid electric vehicle (PHEV) exists as a bridge between the future and the present. These types of vehicles typically come with a battery that's large enough to handle the average daily commute on electric power only, but are also backed up with a fossil fuel-powered internal combustion engine that provides range for longer excursions. The 2021 Toyota RAV4 Prime XSE AWD is the Japanese automaker's gauntlet thrown down in an ever-changing segment, and Daddy's Digest got to take one out for a spin this week courtesy of Toyota Canada.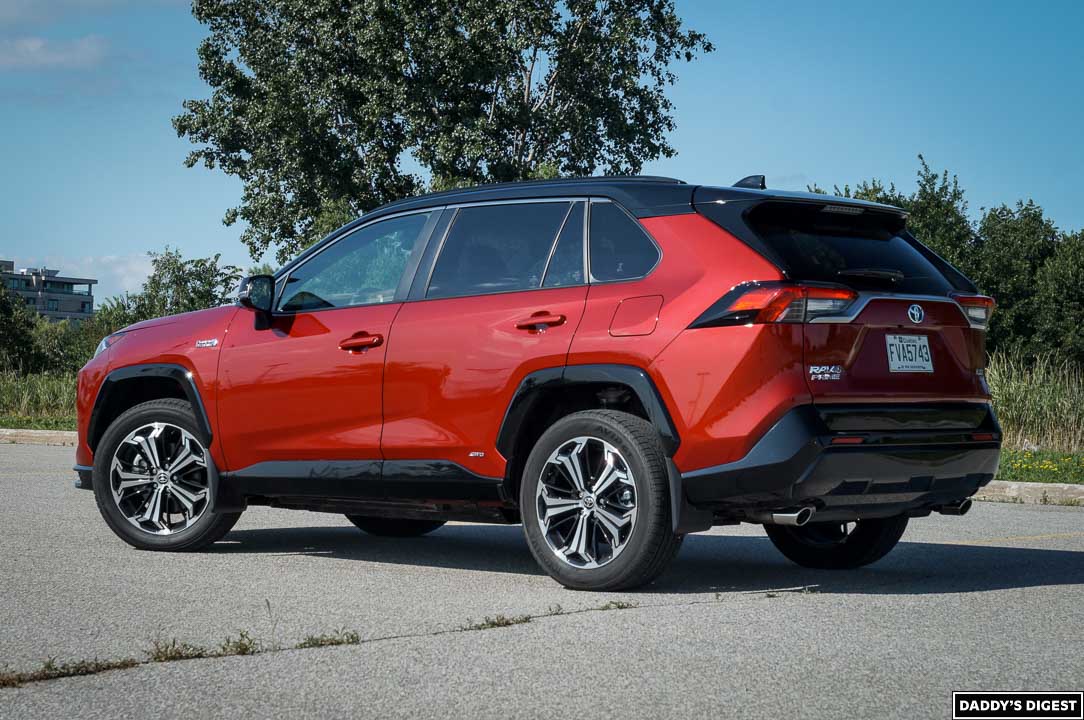 As one of the most popular vehicles sold in Canada, the Toyota RAV4 itself is a practical compact crossover sport utility vehicle that's ideal for those who want a two-row, five-passenger family vehicle that isn't too big and unwieldy. While it's available in conventional non plug-in hybrid form that gets excellent fuel economy, the Prime takes things further by adding a much larger 18.1 kilowatt-hour (kWh) battery pack that's good for a rated 68 kilometres of range.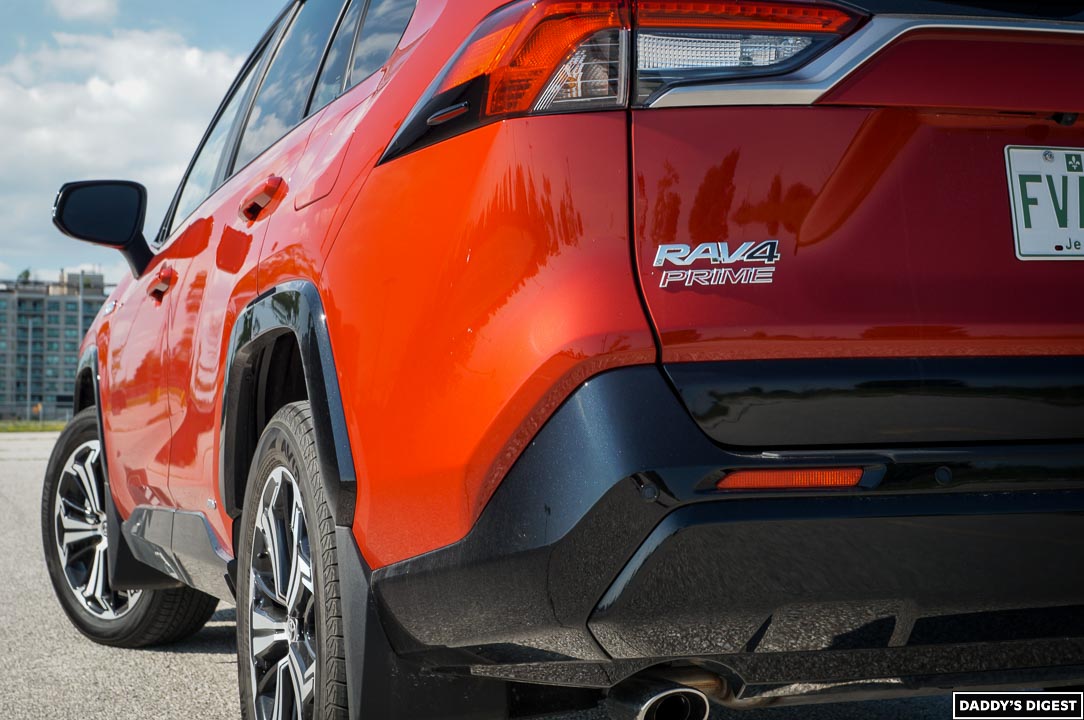 Charging takes place by plugging into either 120 volts (Level 1 – your conventional household outlet), or 240 volts (Level 2 – similar to what your stove or dryer would likely use). A 120V charger and cord is included with the RAV4 Prime, and one can expect a charge from zero to full to take 12 hours at Level 1, and 2.5 to 4.5 hours at Level 2. Unless one covers the 68 or so kilometres of electric range on a daily basis, expect actual charge times to be less since a top-up charge is all that's required.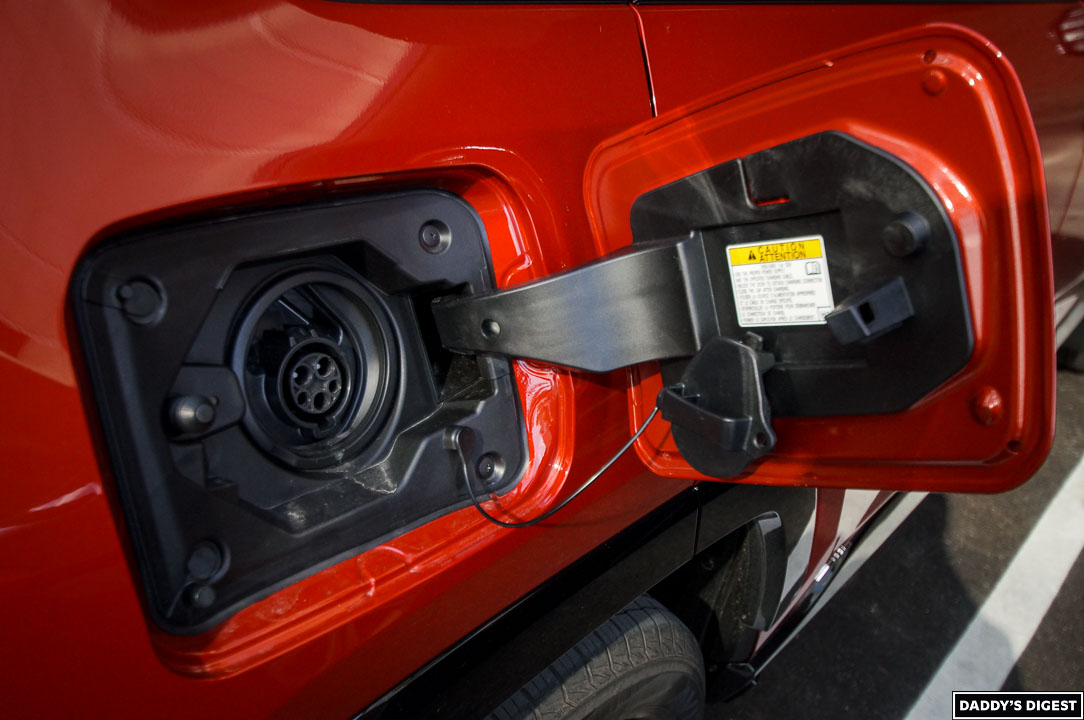 When it comes to operating costs, one can expect a fairly significant cost savings – when driving in electric range, one can expect to save about 75% against fuel costs compared to a conventional RAV4 Hybrid, and up to 81% when compared to a non-hybrid. These figures assume a $1.30 per litre gasoline cost and summer 2021 electricity rates within the City of Toronto. Additionally, this also assumes that all charging is to be done at night when time-of-use rates are at their lowest. Of course, this is all hinging on actually plugging the RAV4 Prime in and not relying only on the internal combustion engine – and as always, your mileage may vary.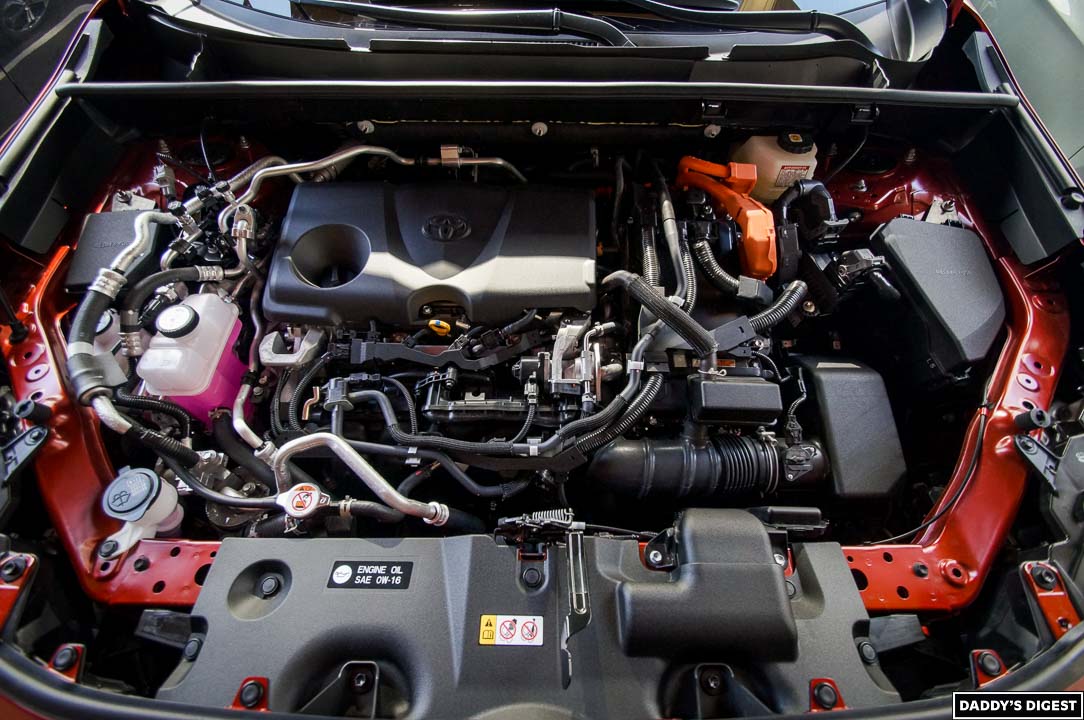 As a family car over the course of a week, the RAV4 Prime was an absolute breeze to live with, especially for urban driving. For most runs, the available range was not exceeded, and varied only slightly with air conditioner use: the rated 68 kilometres dropped to approximately 64 with the A/C on, but the gauge cluster actually displayed a 71-kilometre range in cooler weather and no ventilation system running. In the winter, it's typical for electric cars to lose approximately 20% of range, so expect about 55 kilometres during colder weather.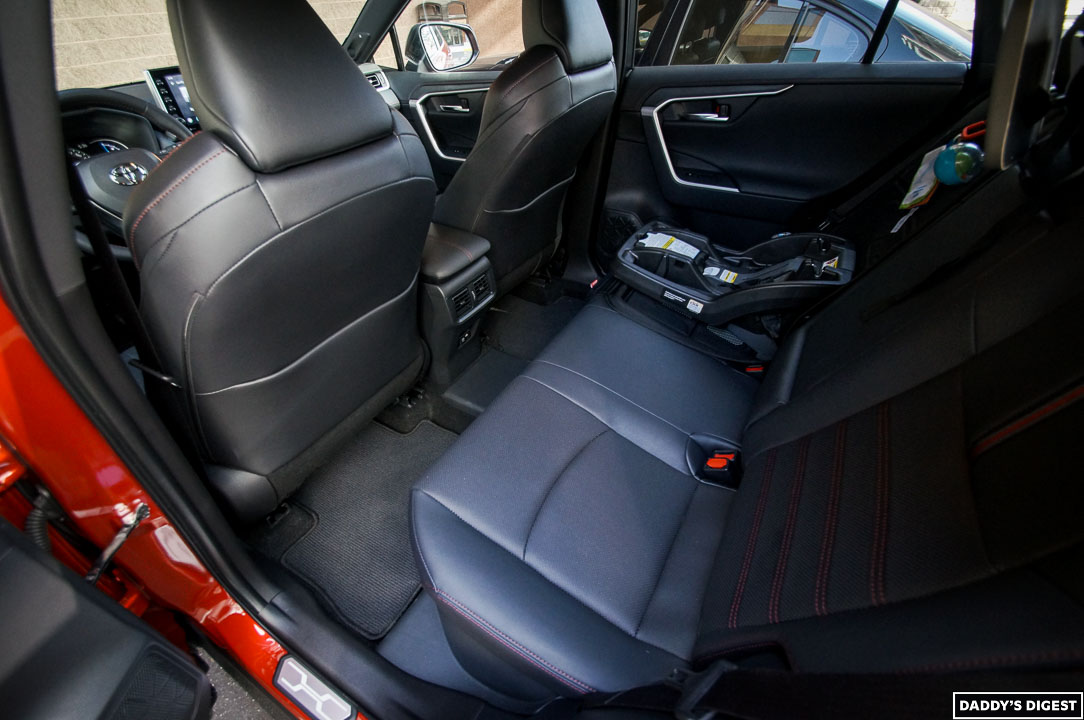 Historically, hybrids and electric vehicles have had to make significant sacrifices when it comes to passenger or cargo capacity, in order to accommodate big and heavy battery packs. Toyota has managed to pull off a major feat – the RAV4 Prime makes zero sacrifice in any interior volume versus conventional models. This means that big and bulky travel system strollers fit just fine in the back, and both forward and rear facing child seats are no sweat to accommodate, with easy-to-access anchor points. Against the competition, the RAV4 doesn't quite hold as much as the Honda CR-V, but does beat out the Mazda CX-5 by a reasonable margin.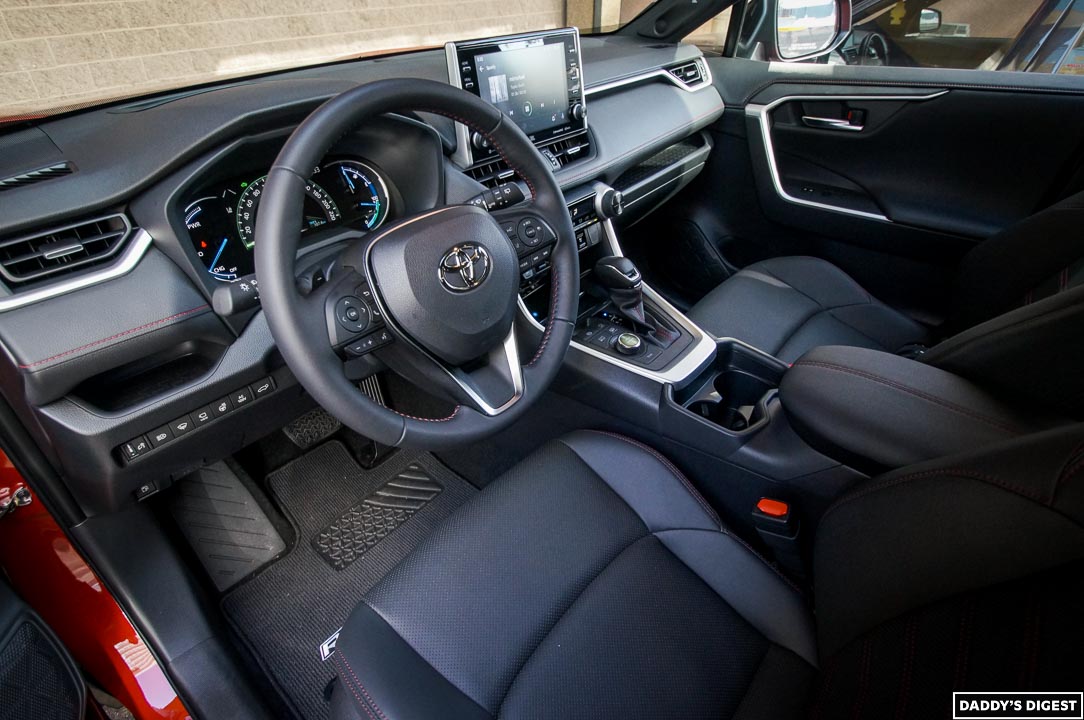 The interior design and layout of the RAV4 Prime also makes zero sacrifices compared to the conventional models. Fit and finish is very good, although material selection and overall design aren't the most premium feeling amongst compact SUVs. The design is simple, but looks decent and works well – including the ergonomics of the climate control and infotainment. Apple CarPlay and Android Auto are standard equipment, making smartphone pairing and connectivity easy as pie.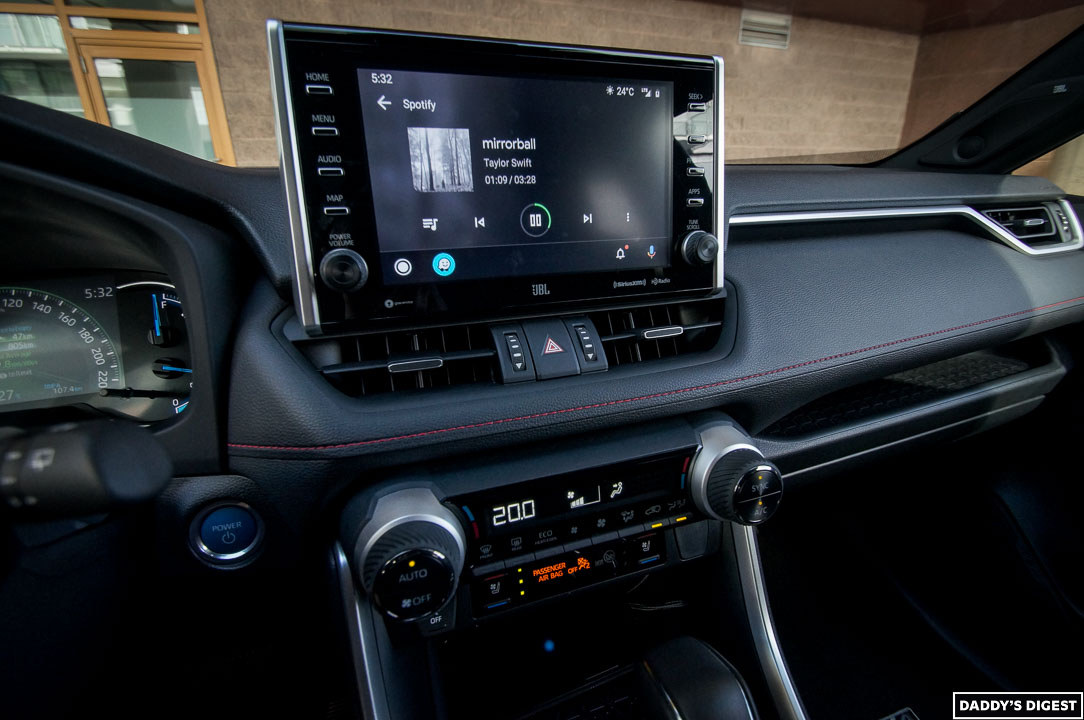 While many don't necessarily prioritize driving dynamics in an SUV, the RAV4 Prime does manage to deliver better than expected, especially when considering its 1,950 kilogram (4,299 pound) curb weight. Even as heavy as it is, it's the fastest RAV4 ever made, with 302 total system horsepower and all-wheel drive making it the second-fastest Toyota on offer today beyond the sports-car Supra. Even without the gas engine active, there's still plenty of electric power for spirited driving and brisk acceleration. With a sport-tuned suspension, cornering performance is pretty sure-footed, but does come at the expense of a somewhat choppy ride.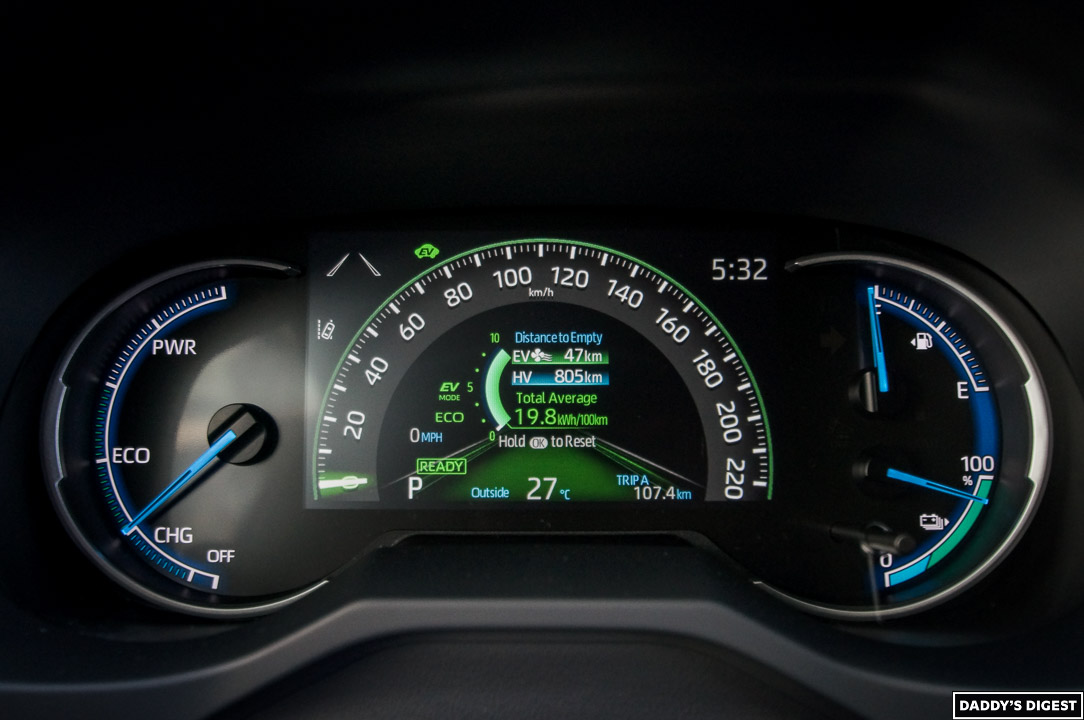 Pricing of the 2021 Toyota RAV4 Prime starts at $44,990 Canadian for the base SE AWD trim, and all Primes come with the same powertrain. The XSE steps up to $51,590, and the test vehicle was the XSE Premium Technology, which came in at $56,990. The top trim includes heated front and rear seats (with ventilation up front), Qi wireless phone charging, remote climate start, a panoramic moonroof, power driver's and passenger's seat (with driver's memory settings), a head-up display, a power rear liftgate with kick sensor, Softex synthetic leather seats, a 360-degree camera system, and 11-speaker premium JBL audio, among other features. Today's modern autonomous safety suite is standard on all trims, and includes forward collision warning with automatic braking, pedestrian detection, adaptive cruise control, lane departure alert with lane keeping steering assist, and on the XSE Premium Technology, there's automatic rear cross traffic braking.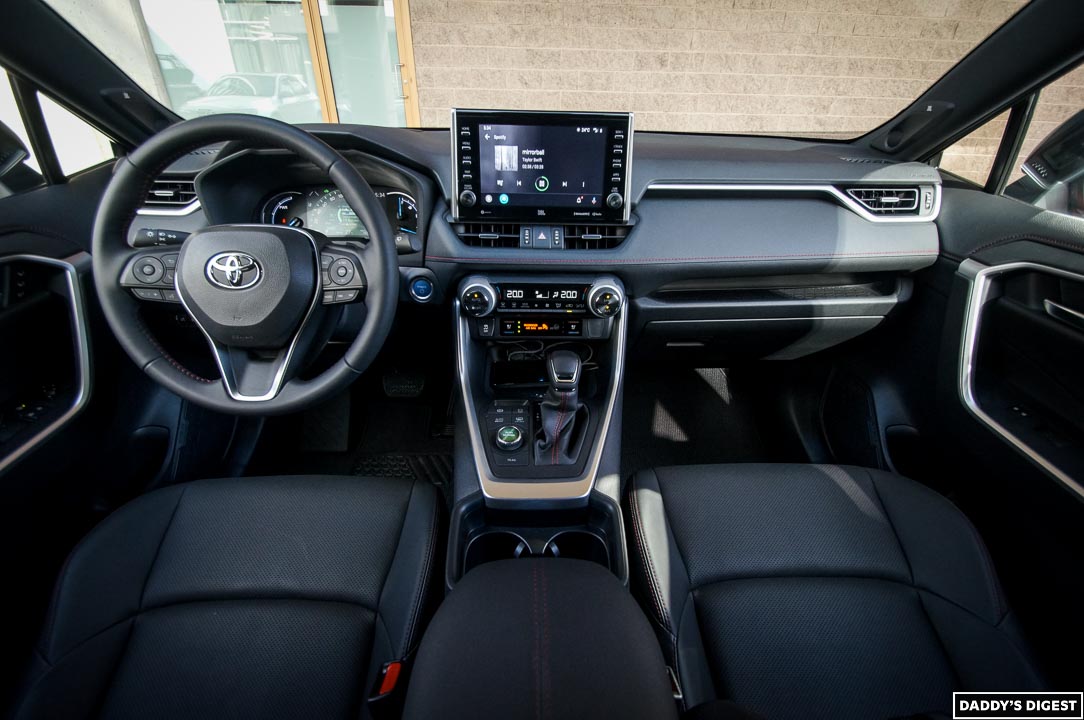 Most importantly, depending on where you live, it's important to consider that there may be cost incentives and rebates multiple levels of government when buying electrified vehicles. In Canada, there's $5,000 available at the federal level, and there's $8,000 available at the provincial level in Quebec ($1,500 in British Columbia). With these perks, a Toyota RAV4 Prime is under $40,000 CAD to start! For those considering the Prime versus the regular hybrid and gasoline models, it's almost a no brainer, assuming that units are available to meet the very heavy demand. This is an encouraging sign for electrification, and models like this will surely guide us towards ditching the gas pump for good.