This week's Daddy's Digest car review involves taking a 2021 Mazda3 Sport GT Turbo out for a spin, courtesy of Mazda Canada. The Sport moniker is designated for the hatchback body style, and this particular example is equipped with the most powerful engine available on a Mazda3, as well as all-wheel drive. While the cheapest Mazda3 sedan checks in at $20,500 CAD, the vehicle in question today is near the top of the range at $35,800.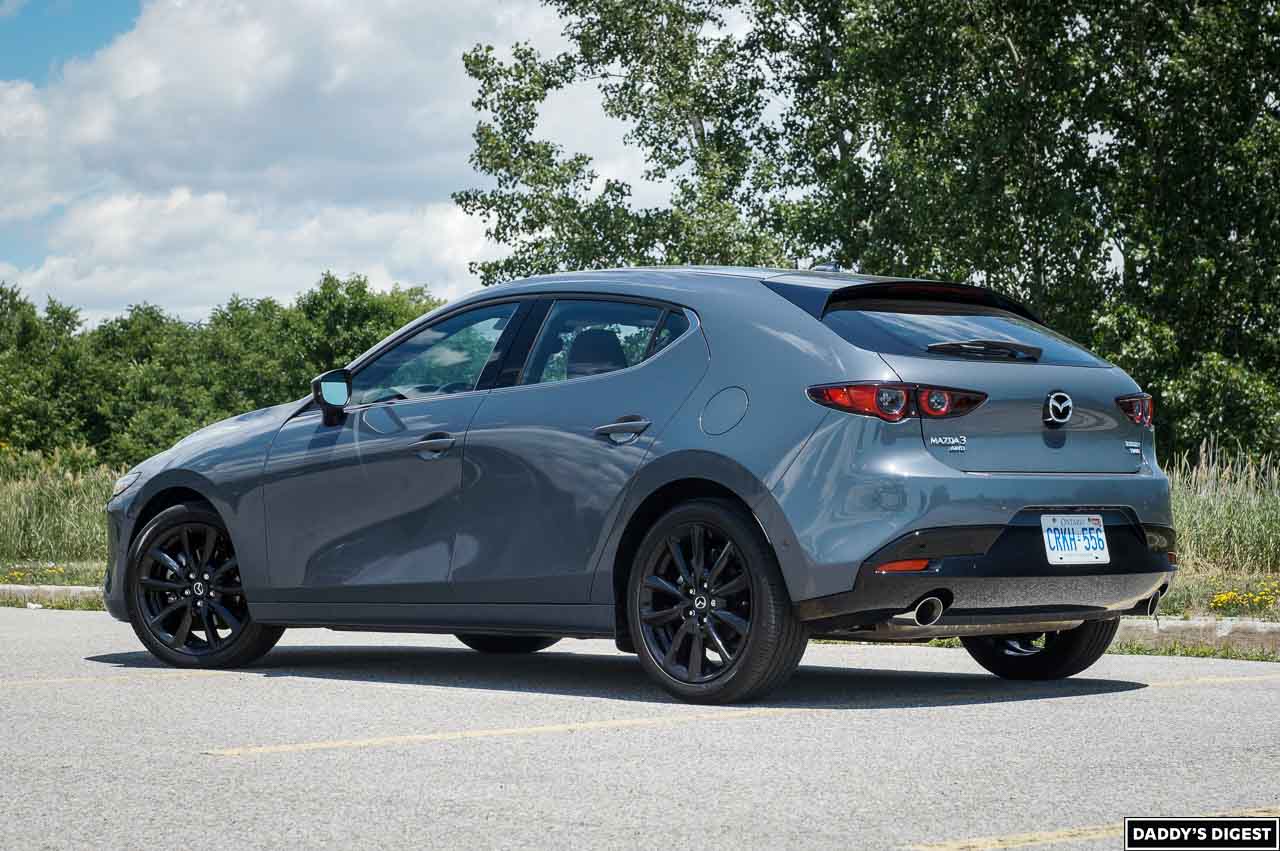 While this seems like a fairly large variation in price, it does allow Mazda to do battle on both ends of the compact car segment: on one hand, they appeal to entry-level buyers looking to keep costs low and don't mind missing out on bells and whistles, and on the other, they can go to battle against the likes of hotter products like the Volkswagen GTI, or even the Mercedes-Benz A-Class. For the most part, they've managed to pull it off!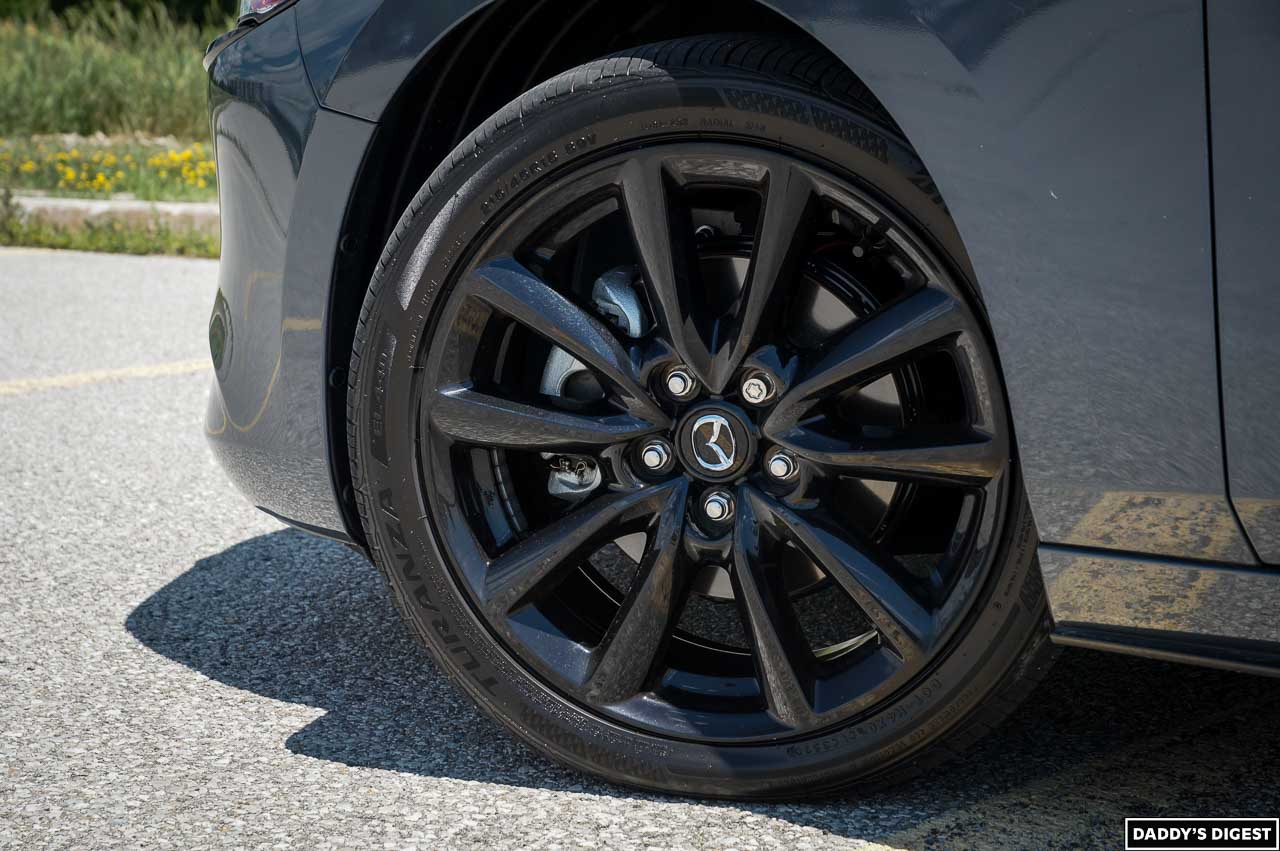 The premium-feeling interior design of the 2021 Mazda3 is probably where this model shines best. It punches above its weight in terms of material quality and fit and finish, and really blurs the line between mainstream and luxury nameplates. The test car's Garnet Red leather seating and various aluminum trim bits give a relatively European feel to the interior, and competitors like the Toyota Corolla and Hyundai Elantra can't hold a candle to the Mazda. The all-new-for-2022 Honda Civic, however, gives the Mazda3 a good run for its money inside.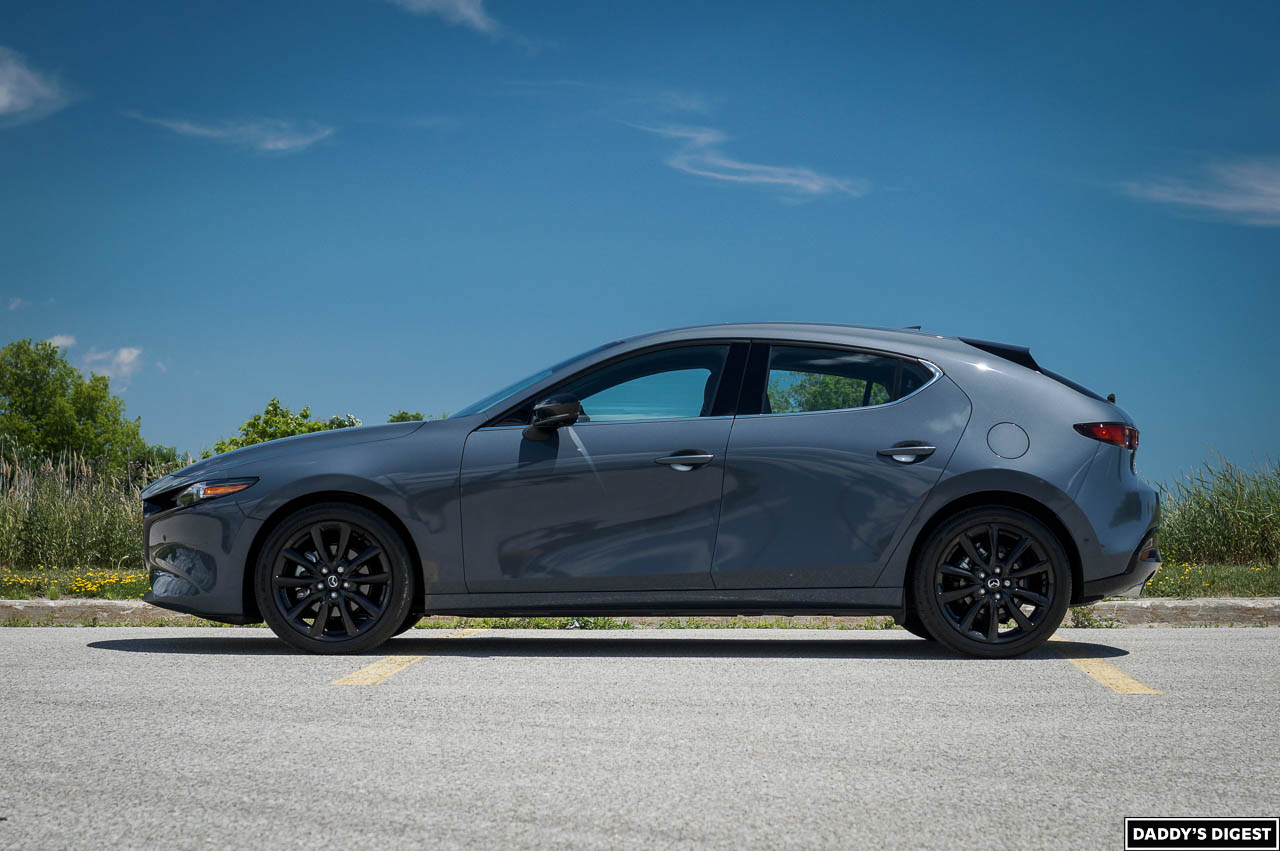 Functionally speaking, as a compact car, the Mazda3 was never intended to be a full-blown family car that handles everything, but it can still handle urban kid duty pretty well. Child seats are easy to install with very accessible ISOFIX (LATCH) anchors, although rear-facing infant seats will require most people to push one of the front passenger seats forward to accommodate. Installing rear-facing seats in the centre position with the seatbelt is possible, and should free up front passenger room for taller occupants.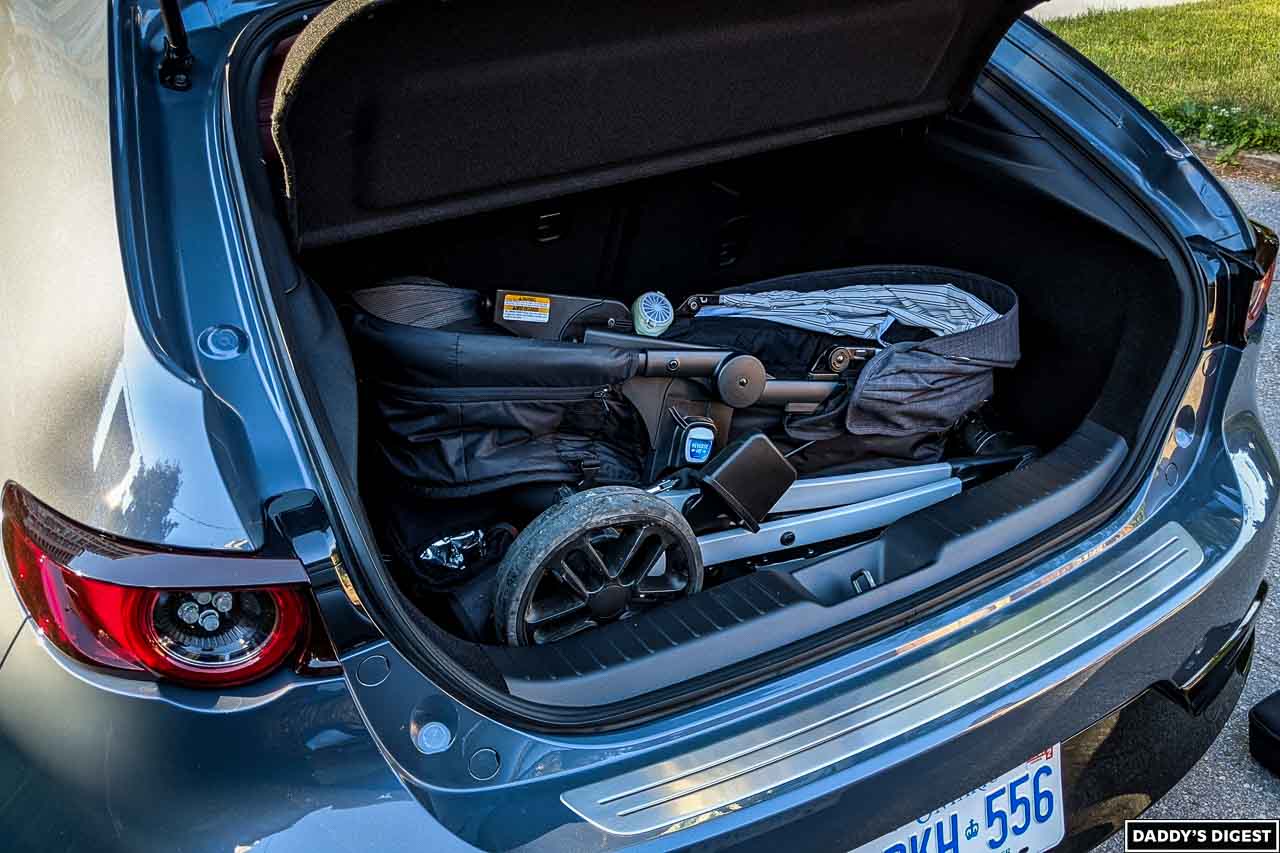 The Mazda3 Sport hatchback rear cargo area, although it can handle taller cargo than the sedan with the privacy cover removed, does find itself a little bit challenged for space when the rear seats are left in their upright position (such as when child seats are installed). For those with babies or small children, consideration for smaller stroller setups is highly recommended – check out the photos included with this review for a more visual depiction.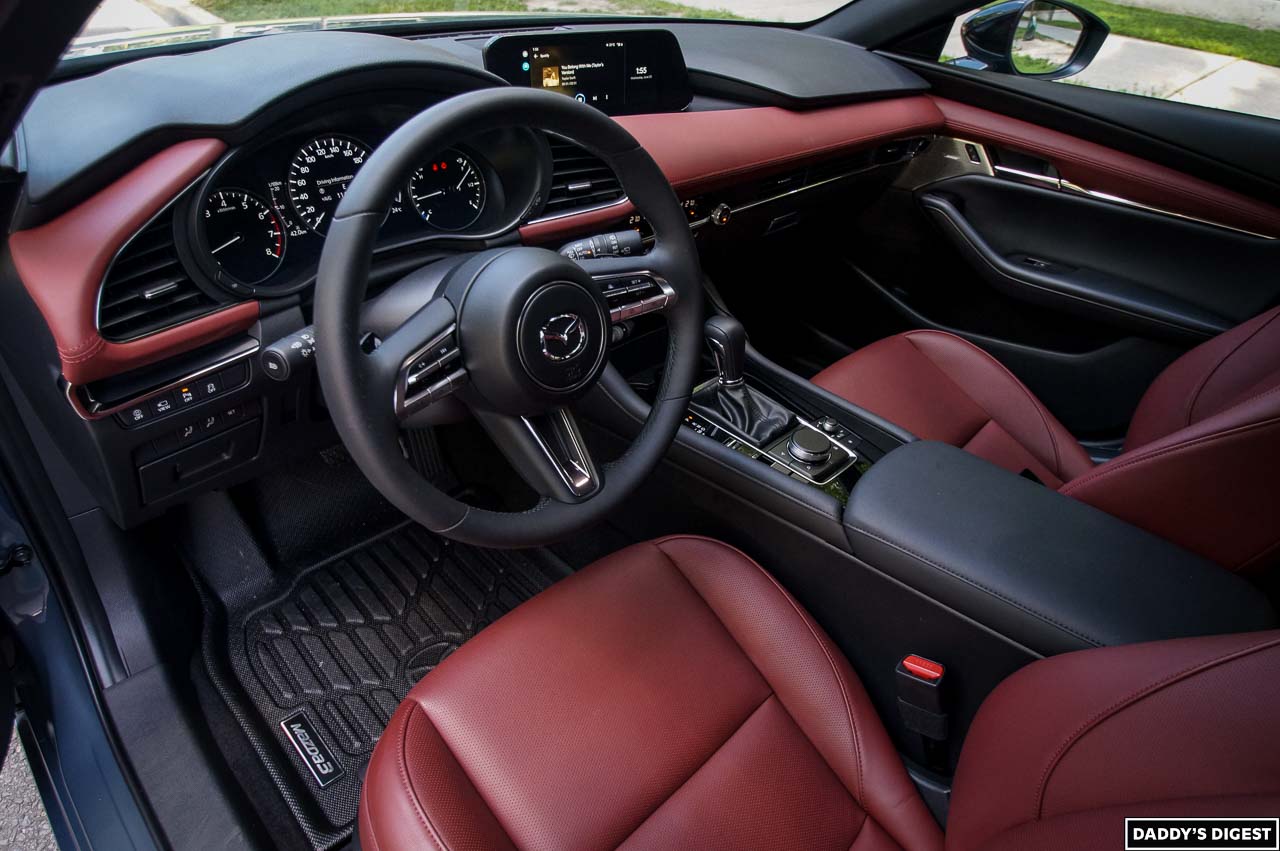 Technology-wise, the GT Turbo trim level of the Mazda3 gets goodies such as a 360-degree camera system (useful for parking), fantastic 12-speaker Bose audio, Apple CarPlay and Android Auto smartphone integration, a heated steering wheel, a head-up display projecting speed and driving information onto the windshield, automatic transmission paddle shifters, and 18-inch alloy wheels.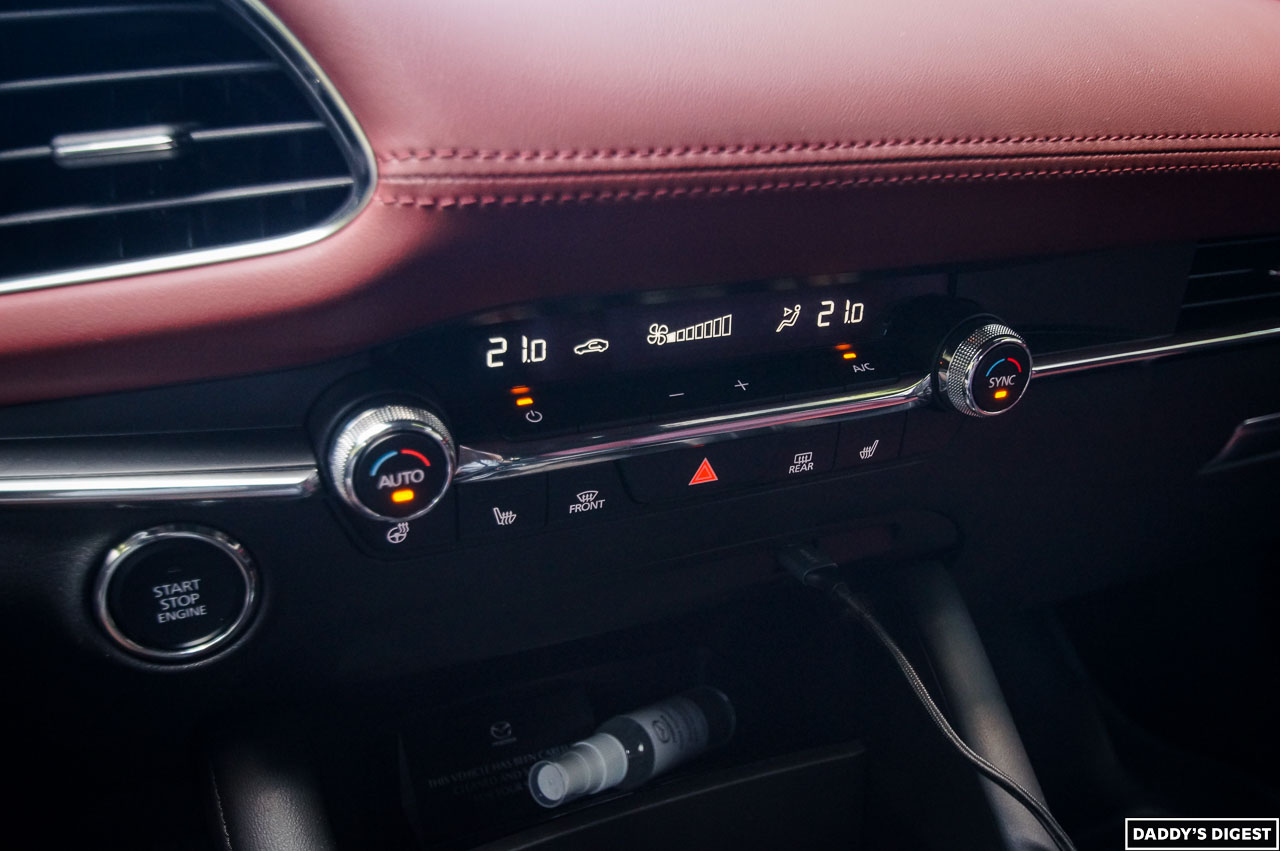 The "HMI Commander" infotainment system, with its 8.8-inch LCD screen, relies on a control dial flanked by buttons and knobs for all inputs. While this bucks the trend for touch-screen input systems on cars today, after a bit of a learning curve, it all becomes muscle memory and allows for less distraction when driving, especially when using Android Auto and Apple CarPlay interfaces. The automatic climate controls are also much-welcomed knobs and dials that are easy to use.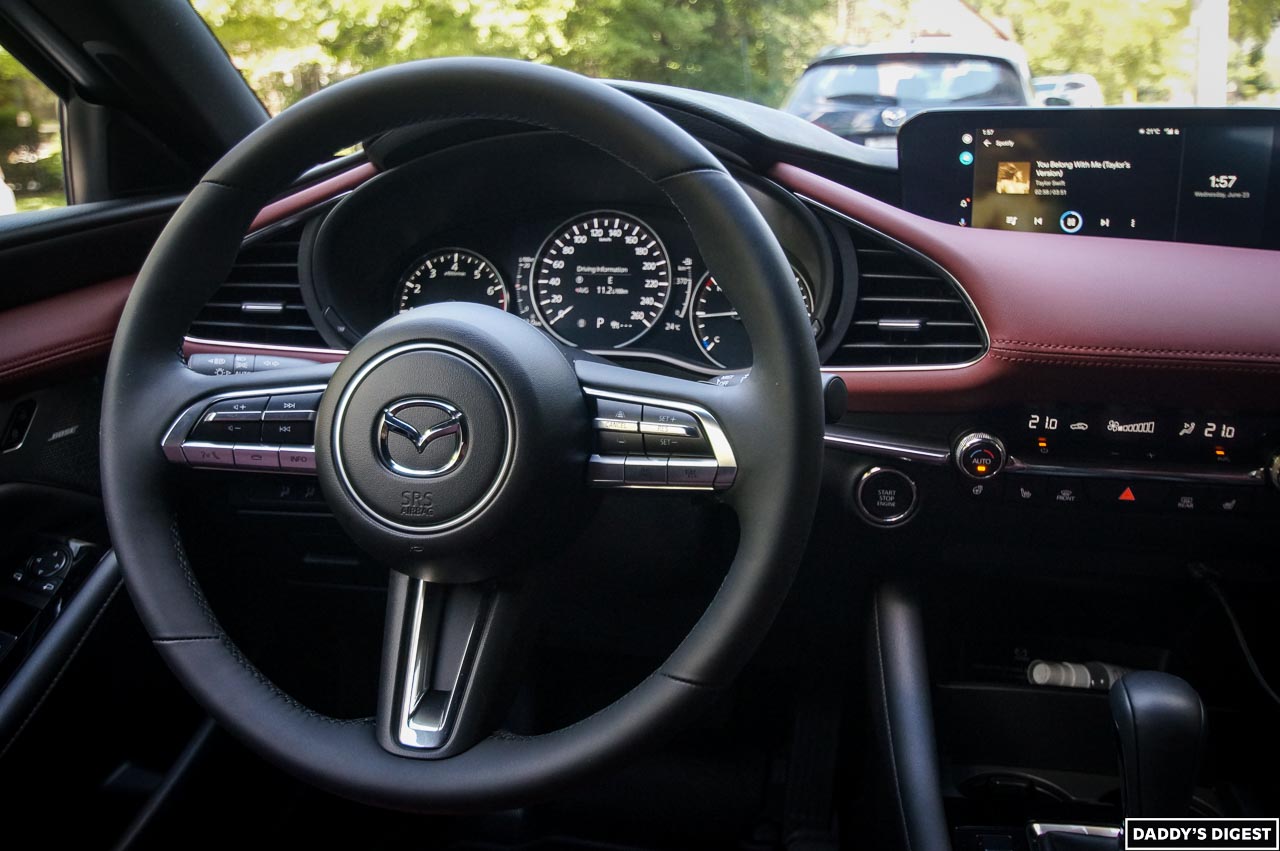 In the safety department, the GT Turbo doesn't skimp either. Autonomous safety features include forward collision warning with autonomous braking, a blind spot warning system with lane keeping steering assist and lane departure warning, adaptive cruise with traffic jam cruising functionality, rear cross-traffic alert with automatic braking, and automatic high beams. All of these features are a great safety net regardless of the type of driver you are.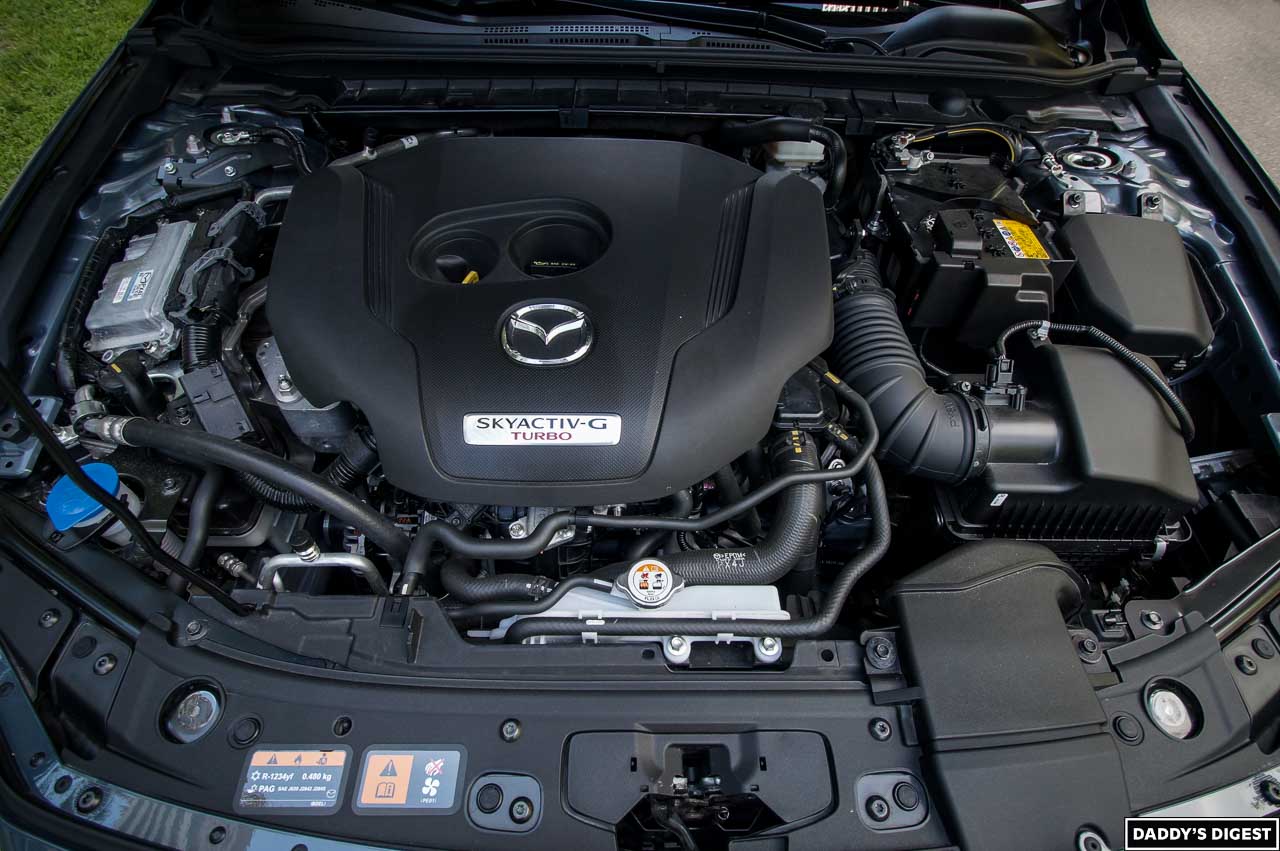 Under the hood of the Mazda3 Sport GT Turbo is a 2.5-litre turbocharged inline-four, which is new for this generation of Mazda3. When premium fuel is used, it packs 250 horsepower and a stump-puling 320 lb-ft of torque, and drops to 227 and 310 with regular, respectively. Response and acceleration from low speeds is phenomenal, and the six-speed automatic transmission is a good performer that makes the most of the available power. There's no manual transmission available with the turbocharged engine – sorry, enthusiasts!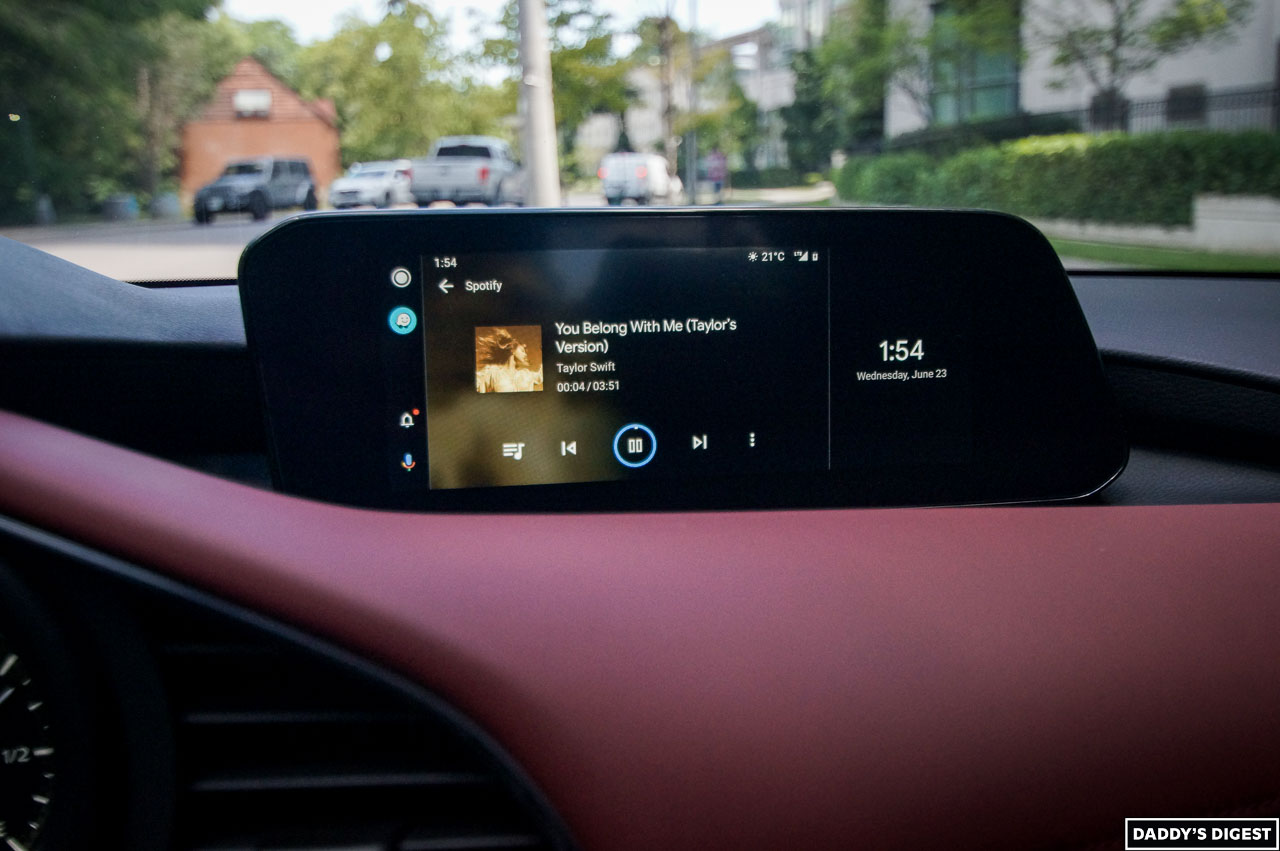 Keeping with tradition with Mazda products, ride and handling are strong suits in terms of striking a balance between comfort and performance. While rearward visibility is a bit of a challenge on the hatchback due to the thick C-pillar behind the rear doors, the blind spot monitoring system does come in handy. Steering response and overall grip are among the best in the class, and the traction afforded by the i-Activ all-wheel drive means things stay surefooted no matter the weather outside. By comparison, the Volkswagen GTI is in the same price ballpark and must make do with front-wheel drive. In either case, remember that should your climate require them, winter tires should still accompany either drivetrain type.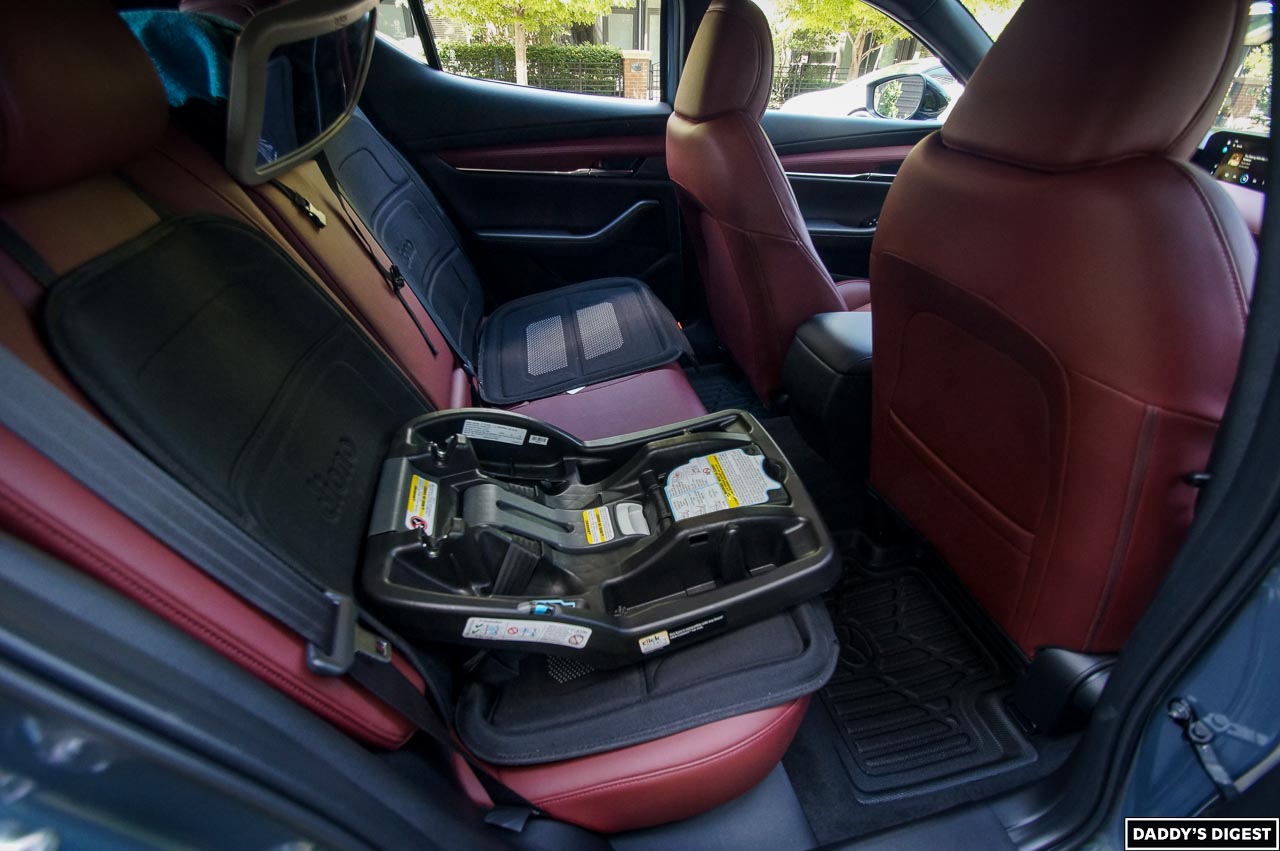 With its striking design inside and out, the 2021 Mazda3 Sport GT Turbo is one of the best choices for those looking for a compact car that leans towards the luxury side of things. It's less sporty and less of a hot hatch than the VW GTI, but does have somewhat of a similar personality in its dynamics, and has a better interior, and gets all-wheel drive added into the mix. While this does represent an upward shift in the market for the little Mazda, buyers should realize that the top-dog model makes a ton of sense when comparing against other marques costing similar money.